Train Your Clients at SHED
SHED is THE Spot for Trainers Seeking Gym Space for Rent
SHED provides a boutique, fully built out gym space / training studio in a prime location available to book in advance. You as the trainer can reserve private and semi-private sessions at SHED to maximize convenience for you and your clients. Commercial space for gym use is a great opportunity for both trainers and their clients.
SHED also offers a Physical Therapy Room, available for licensed physical therapists in our South Boston location! Click here to learn more.
Why Work with SHED
Commercial space for gym use is rare to find in any setting. Commercial gym space for rent broken down into blocks of time is unheard of. This is exactly what SHED fitness studio provides to personal trainers. By using SHED, you will have access to a reliable training studio, with predictable costs and flexible scheduling.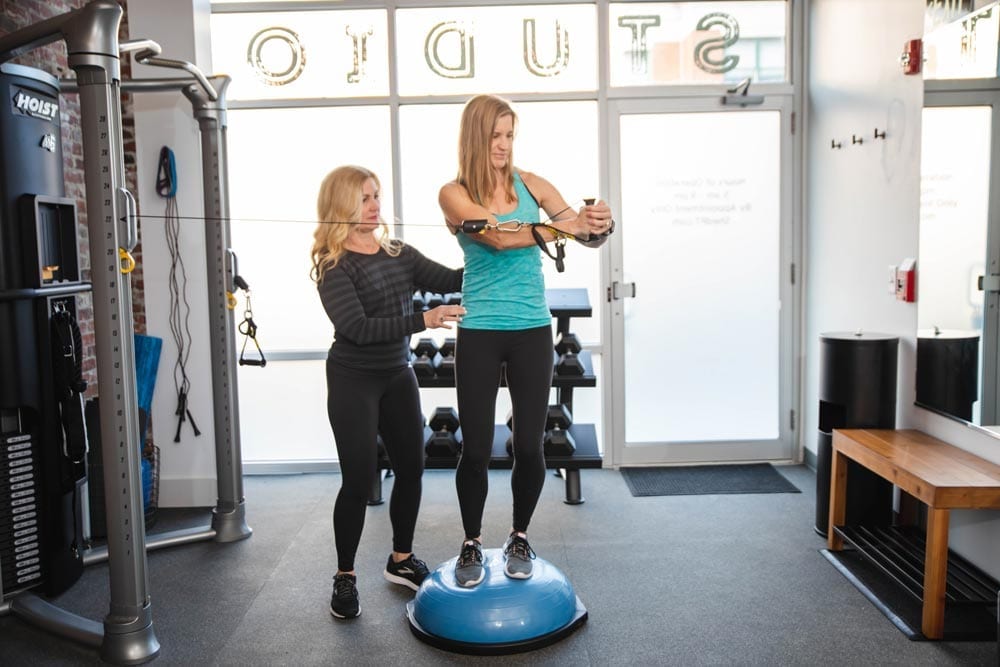 Low Hourly Rates at SHED, reserve the whole space for an hour long private session or a 45-minute or hour-long semi-private session.
Complete the online registration form.
Receive a follow-up email with confirmation and activation of your account.
Gain access to online booking platform.
Connect payment method of your choice.
Begin flexible scheduling and receive unique access code for entry.
Enjoy training your client(s) at SHED.
Tour the Space
Any personal trainer looking to rent gym space should consider SHED. Contact us to set up a walkthrough and see how our gym space will help you grow your personal training business. If you are a personal trainer looking for fitness studio space in Boston MA, SHED is sure to exceed your expectations.
Tags: personal training studio for rent Boston MA gym space for lease Boston MA commercial gym space for rent commercial space for gym